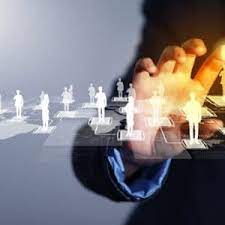 How to Persuade and Influence People with Neil Orvay
Event Date: Wed, 11th Oct 2023
Event Time: 8:00 AM to 10:00 AM
Venue: DoubleTree by Hilton Dubai - Business Bay
Location: Bay Square 5, Business Bay

View Map
Member Registrations Fee: 145 AED
Pre-members Fee: 190 AED
Registration Closed
Following the very popular and insightful "Strategic Negotiations Workshop" held by member Neil Orvay in April, we are pleased to announce this event for November.
Learn the six underlying principles which govern whether we say "Yes" or "No" to any given request.

By taking this masterclass, you will be introduced to the six underlying principles of persuasion and how to use contrast strategically to manage perception. Each participant will take away two techniques that can be used with immediate effect to improve influence in business scenarios. The session will be interactive with short group breakouts to brainstorm scenarios presented by the trainer. The content is based on 40 years of research by world leading academic Dr. Robert Cialdini.


Fee includes breakfast
Free valet parking
Dress: Business

About Neil Orvay:
An ex-capital markets investment banker turned entrepreneur, Neil is a certified Trainer of Neuro Linguistic Programming, Timeline Therapy (TM) and an ICF accredited business coach.

He has developed training courses covering Neuro Linguistic Programming, Communication Skills, Sales Psychology, Negotiation Theory, Influence and Persuasion, Managing Unconscious Bias, Inclusive Leadership, Psychometric Profiling, Personal Empowerment, Executive Presence and Personal Branding. His courses have been taught to over 10,000 senior executives and middle management globally.

If your company is a BBG member and you are not a named member, please register by emailing [email protected] to benefit from the member rate, named members should register online as usual. Cancellations will be accepted until 11.59am on Monday 9 October after which "no show fees" will apply.