IMMIGRATION DEVELOPMENTS IN THE MENA REGION
Date Posted:Wed, 7th Jun 2023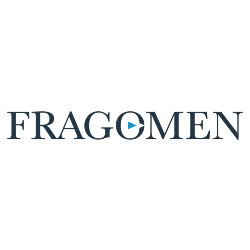 United Arab Emirates
05 May 2023 – Further Update on the Unemployment Insurance Scheme
The Dubai Insurance Company now allows the following additional categories of workers to subscribe to the unemployment insurance scheme, also referred to as the Involuntary Loss of Employment Scheme: employees in semi-government entities; and employees of companies registered in the UAE free zones. It is not clear if these categories are obligated to register with the scheme, and should this requirement be mandatory for the two additional categories, it is not clear if the registration must be completed by June 30, 2023, or if a new deadline will be announced. Additionally, mechanisms for recovering unpaid premiums and penalties for missing the subscription deadlines are yet to be clarified. The scheme was introduced in May 2022 and is part of broader measures to create favorable employment conditions for Emirati and foreign nationals to attract local and foreign talent to work in the United Arab Emirates. It facilitates financial support for a limited period during unemployment.
11 May 2023 - Stricter Fines for Circumventing the Emiratization Requirements Introduced
The UAE government has added a new item to the list of administrative fines for violations of regulations related to Emiratization programs, including the Nafis scheme. Per the new law, employers that changed the professional classification of their workers (i.e., from a skilled to an unskilled category) or purposely reduced the number of workers in their employ with the intention to circumvent the prescribed Emiratization targets, will be subject to a fine of AED 100,000 for the initial violation, or AED 300,000 for a second violation, or AED 500,000 for a third violation or beyond. Additionally, the employer will be required to meet the required nationalization targets based on the status of the company prior to the violation. The announcement comes just over a month before the June 30, 2023 deadline that private-sector companies with 50 or more employees must abide by to achieve at least 1% of their annual nationalization target. Employers that do not comply with the rule will be subject to a penalty of AED 7,000 per month for each vacancy that has not been filled with an Emirati worker.
25 May 2023 - New End-of-Service Project Launched for Emirati Nationals Registered with the General Pension and Social Security Authority
The General Pension and Social Security Authority (GPSSA) launched a new project, "Shourak," to benefit Emirati nationals in the private and public sectors with their end of service gratuity. The GPSSA is a pension scheme available to all Gulf Cooperation Council nationals, while two other pension schemes are available only to Emirati nationals who are employed in Abu Dhabi or Sharjah. Currently, Emirati nationals must collect their end-of-service gratuity when they stop working for their current employer and they can choose to pay a fee to have it deposited back into their pension account to be paid out at as a pension salary when they retire. However, when the related rule goes into effect on July 1, 2023, GPSSA-insured Emirati nationals who join Shourak within six months from their end-of-service date will no longer need to pay this fee if they choose the latter option and elect to merge their end-of-service benefits within one month of starting work for their new employer. These end-of-service payments stem from monthly contributions that UAE employers pay to the GPSSA during the Emirati national's employment; the contributions also pay for the employee's pension upon retirement.
Saudi Arabia
11 May 2023 – Increased Immigration and Labor Inspections
Compliance enforcement actions including immigration and labor inspections are on the rise throughout Saudi Arabia as authorities work to ensure the stability of the labor market and national security. Violators of residency, labor laws, and border security regulations are being referred to their home country's diplomatic missions to process travel arrangements including the issuance of a travel document, while many get deported immediately. Businesses are reminded that employing foreign workers who are not authorized properly to work for their business is an offense punishable by law. Companies must also remember that immigration and labor authorities may conduct unannounced visits to worksites at any time, and as such, businesses should have protocols for receiving inspectors and should review their records, conduct professional audits, and ensure that they comply with all immigration laws. Foreign workers are advised to carry their valid immigration paperwork with them at all times to present to inspectors when needed.
16 May 2023 - Changes to the Visa Application Process Affect Foreign Nationals in Select Countries
Effective immediately, visa applicants in Bangladesh, Egypt, India, Indonesia, Jordan, the Philippines and the United Arab Emirates, are issued an electronic visa with a QR code instead of having the visa sticker endorsed on their passports. This new process affects business visa, short-term work authorization, and work visa applicants who may download a copy of their visa from the Ministry of Foreign Affairs' electronic system, streamlining the application process. It is recommended that foreign nationals hold a printed copy of their visa when boarding a plane to Saudi Arabia to facilitate entry. Despite the new process going into effect on May 1, 2023, in practice, many applicants from the affected countries are still receiving their visa in the form of a sticker on their passport. It is expected that the transition to electronic visas will be implemented gradually to apply to all foreign nationals.
Effective immediately, Saudi visa applicants in India must provide their biometric data when applying for a business visa, short-term work authorization, or a work visa, whereas previously, this was not required. Applicants must appear in person at an authorized visa agent's office (VFS Tasheer) to register their biometrics; this is also where they will submit their visa application and any supporting documentation. Due to this new requirement, the large volume of applications, and since the visa agency only has representations in New Delhi and Mumbai, individuals have no guarantee that they will be able to submit their visa application and have their biometrics registered on the same day. As a result, applicants should expect delays with obtaining the Saudi visa and with the return of their passport. It is expected that a similar requirement will be introduced for applicants in other countries where the registration of biometric data is currently not mandatory, including those where the visa sticker endorsement is discontinued.
Qatar
10 May 2023 - Updated Hayya Platform Streamlines Visa Application Process for Visitors
Effective immediately, visa-required individuals can now use an updated version of the Hayya platform or its smartphone application to apply for entry visas for various purposes including tourism, medical treatment or business meetings, among other activities. Specifically, the following categories of individuals can use the Hayya platform: visa-required foreign nationals; Gulf Cooperation Council (GCC) residents; companions traveling with GCC citizens; and individuals who qualify for an Electronic Travel Authorization (ETA) (including foreign nationals holding a valid visa or residence permit issued by Australia, Canada, New Zealand, a Schengen Member State, the United Kingdom or the United States). Foreign nationals should be aware that hands-on work is not permitted under visas obtained through the Hayya platform. However, it is expected that foreign visitors who specify their purpose of travel as attending business meetings can do so with an electronic visa, provided the purpose of visit is noted as such. As a reminder, foreign nationals eligible for a visa-on-arrival may continue to enter Qatar without having to apply for a visa in advance. Lastly, the revamped portal provides an optional pre-registration for individuals travelling from Saudi Arabia by land which allows drivers to avoid queues by using a dedicated lane at the Abu Samra border crossing. The Hayya platform was originally launched in August 2022 to facilitate entry processing for visitors during the FIFA World Cup Qatar 2022.
Kuwait
19 May 2023 - Resumption of Work Permit Transfer and Renewal Processing for Foreign Nationals Over 60
Effective immediately, the Public Authority for Manpower has resumed processing work permit transfers and renewals for the following foreign nationals over the age of 60: Kuwaiti residents who hold a secondary school diploma or less and who work in the government sector or for state-owned agencies and departments; individuals on dependent visas; investors or partners in commercial or industrial activity; and foreign nationals with self-sponsored residency. However, these individuals must be covered by comprehensive medical insurance, the cost of which will not be reimbursed if the residence permit is canceled prior to expiration. The individual will also need to pay insurance fees annually estimated at KWD 503.5 (USD 1,660) in addition to the mandatory governmental medical insurance of KWD 50 (USD 163) (subject to some exemptions). The decision comes after a 2020 ruling in which officials implemented a complete ban on work permit renewals or transfers for those who are over 60 years old and hold only a secondary school certificate or lesser education.
26 May 2023 - Suspension and Invalidation of Unused Entry and Work Visas for Nationals of the Philippines
The government of Kuwait announced the suspension of the issuance of new work and entry visas (including family visas and commercial visit visas) for nationals of the Philippines. Further, the visas of Filipino nationals who have not yet used them to enter Kuwait will also be canceled. The only exception applies to Filipino nationals who hold a valid residence permit to freely enter and leave Kuwait, evidenced by their Kuwaiti civil identification card. Companies will need to revisit the hiring process of Filipino nationals going forward to avoid any disruption in employment as it is unclear how long the suspension will be in place. Further information is expected to be forthcoming.
Iraq
04 May 2023 - New Visit Visa Guidelines for Nationals of GCC Member States
Gulf Cooperation Council (GCC) country nationals are now eligible for two visit visa options for tourism and some business activities. The first visa is a single-entry visa-on-arrival, which allows a stay of up to 60 days and costs USD 75, and the second is a multiple-entry visa issued in an Iraqi consular post in the applicant's country of residence, which allows a stay of up to one year and costs USD 150 (and takes 72 hours to process). Previously, GCC country nationals were only eligible for a visa-on-arrival valid for 30 days.
18 May 2023 - Changes to the Calculation of Allowable Duration of Stay Now in Effect
Effective immediately, the Ministry of Interior announced that the allowable duration of stay in Iraq applicable to foreign nationals traveling on select visa categories will begin from the date of entry to Iraq; previously, it was calculated from the date of issue of the visa invitation letter which is required to support the visa application process. However, this change does not apply to visa renewal applications filed in country. Government authorities at international airports in Iraq, including Baghdad and Basra, have already implemented the new rule, which is expected to be introduced across all airports in Iraq in the coming weeks.
ABOUT FRAGOMEN
Fragomen is the world's leading single-focus provider of immigration services and support. Our firm is comprised of law practices and immigration consultancies that work together to support our clients across all regions globally. At Fragomen, we leverage our collective immigration experience to offer clients targeted and trusted solutions that help them achieve their local, regional and worldwide business goals.
Fragomen's team of dedicated immigration professionals has extensive experience in working with multinational businesses, local employers, start-ups and individual investors. We have a deep understanding of the region and maintain strong professional relationships with immigration authorities. Our MENA immigration team is supported on a global basis by over 3,800 immigration professionals in more than 50 offices worldwide. Together, we provide comprehensive immigration support in over 170 countries.
All we do is immigration, a sole focus that makes a considerable difference. Unlike many other providers, all of our thinking, passion and resources are dedicated to improving the immigration experiences of our clients and their employees. We have the track record, region specific experience and know-how to provide you with a streamlined and compliant immigration solution.
Visit our website www.fragomen.com or contact us at duba[email protected] to learn more about our company and services.