Invitation to PwC's COP28 event in collaboration with the United Nations ITR | 21 June 2023 | Learn why COP28 matters for your business & why it's so important for our region
Date Posted:Thu, 8th Jun 2023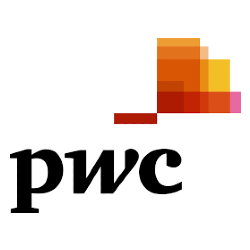 "Almost 50% of Middle East organisations we surveyed are calling for clearer 'Green' standards, improved circular infrastructure and sustainability legislation ahead of COP28." PwC Middle East's 2023 ESG report.
PwC Middle East is pleased to invite you to a first of its kind collaborative event with the United Nations Institute of Training and Research (UNITAR) focused on COP28 in the UAE, on Wednesday, 21st June 2023.
The event will take place in our PwC Experience Centre in Dubai, starting with a light breakfast and the opportunity to network at 9:00am. The session itself will begin at 9.30am GST and run until 11:00am GST.
The agenda is as follows:
● Welcome & introductions from our ESG leadership team
○ With Stephen Anderson - PwC Middle East Strategy Leader
● A keynote session from UNITAR focused on COP
○ Hosted by Ana Maria Kleymeyer - International Law and Policy Advisor
● A Middle East view on COP28 - the climate challenge through our region's lens
○ From Dr Yahya Anouti - PwC Middle East ESG Leader
● Panel session - leading climate industry voices from UNITAR, the UN Global Compact,
the Climate Champions team and the private sector to discuss the opportunities &
expectations around COP28 for businesses
● Closing remarks & questions
● A tour of the PwC Experience Centre (optional)
From attending the event you will gain:
- A greater awareness and education on the COP climate conference itself
- An understanding of how organisations can become more involved in COP & the climate agenda - what the barriers may be & how to overcome them
- An understanding of the opportunities COP28 will present for both the public & the private sector in the region
- In depth insights on the expectations for COP28 and what these mean for economies, communities, governments & businesses in the region
- Expectations for the legacy of COP28 - what might this look like & how can companies make a difference
We expect seats for this event to be in high demand and would encourage you to register your interest as soon as possible to secure your place. Register here by 15 June 2023 and we will respond to confirm your place.
We do hope you are able to join us!