A message from your new Board Director for Progression
Date Posted:Thu, 15th Jun 2023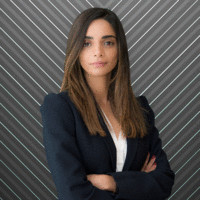 I am delighted to start my journey as BBG's Director for Progression. It's a pleasure to represent such an incredible crowd of go-getters.
I want to express my heartfelt gratitude to each member who took the time to cast their vote. With an extrodinary turnout, your engagement and commitment to our collective vision are palpable. And I've been fortunate to experience this from day one; my journey with BBG has been a whirlwind of connections, support, and a sense of community that sets us apart as a business group.
Now, it's time to put my skills to work. With a background in innovation, transformation, and change, I'm ready to use these tools to make BBG an even better experience for all our members. But I can't do this alone.
So, here's where you come in. If you've got any ideas or thoughts on how we can elevate your BBG experience, don't hold back. Your insights are invaluable in shaping our trajectory. I'm here to listen and work with the Business Team and the Board to take action.
Together, we can chart the best path forward.
Cheers,
Zuleka
You can connect with Zuleka here:
Email: [email protected]
LinkedIn: www.linkedIn.com/in/zuleka