Break Free from the Conventional: The Expedition Method is Here!
Date Posted:Wed, 27th Sep 2023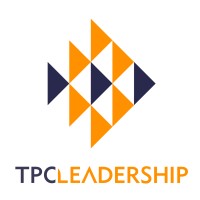 TPC Leadership and The Performance Scientist Forge a Revolutionary Partnership to Introduce Transformative Expedition Method Workshops in the UAE
TPC Leadership, a globally renowned leader in leadership development, and The Performance Scientist, a pioneer in adventure-based skill enhancement, are excited to announce their strategic collaboration to introduce the groundbreaking Expedition Method programme to the Middle East. This dynamic partnership is dedicated to empowering individuals and teams in an ever-demanding world by offering innovative, evidence-based indoor and outdoor consultative programmes. The Expedition Method integrates expedition and science-based methodologies, featuring interactive activities and modules that elevate the learning experience. The outcomes encompass sustained benefits such as personal growth, self-actualisation, enhanced confidence and self-image, strengthened connectivity, rejuvenation and recovery, feelings of accomplishment, happiness, and perceived well-being.
Embarking on a Transformative Journey with the Expedition Method
The Expedition Method represents a trailblazing approach designed to cultivate high-performance skill sets for both individuals and corporate teams through adventure-based research. Citing a study published in the esteemed journal 'Frontiers of Psychology,' which analysed 16 highly-successful Senior Executives from complex organizations with annual revenues ranging from $1 billion to £137 billion, the approach of utilising 'serious' leisure activities for optimal functioning and coping mechanisms was revealed. This study offers invaluable insights into strategies employed by top executives, fostering applicable lessons for other high-achieving CEOs and their teams.
Addressing the growing gap in non-technical skills within the global workplace, the Expedition Method equips participants with vital leadership, communication, resilience, strategic thinking, and complex problem-solving abilities essential for contemporary senior executives. Aligning with the World Economic Forum's (2020) identification of these 10 critical non-technical skills (NTS) across industries by 2025, the approach mirrors those deemed significant for an independent and productive life by the World Health Organization (1999). Despite the evidence, a deficit in NTS remains evident in the global workforce (World Economic Forum, 2020; OECD Skills Strategy, 2019), particularly among graduates as indicated by a recent systematic review (Prakash and Kavita Laghate, 2020). International studies support the efficacy of NTS consultative workshops, advocating innovative methods for acquiring such skills (OECD Skills Strategy, 2019), thereby underscoring the potential for a pioneering intervention with tangible real-world impact.
"We are thrilled to introduce The Expedition Method to the UAE," Charles Brook, Partner TPC Leadership. "This unique approach encourages individuals and teams to transcend traditional work boundaries, embracing challenges in onsite or outdoor settings. Our workshops are meticulously crafted to nurture resilience, complex problem-solving prowess, teamwork competencies, and an adaptable mindset, enabling participants to excel in high-stress scenarios and embrace the spirit of adventure."
Customised Growth and Development through the Expedition Method
The Expedition Method offers a range of consultative programmes, spanning from 1-hour talks to full-day or multi-day expeditions, adaptable for on-site, off-site, or overseas experiences in remarkable global locations. This initiative caters to corporations, educational institutions, and individuals across the UAE who seek both personal and professional advancement. Participants engage in real-world scenarios, unlocking their potential and enhancing team dynamics.
Key Highlights of the Expedition Method
· Focuses on developing skill sets recommended by the World Economic Forum
· Built on psychological frameworks that promote behaviour change
· Piloted with 600 graduates
· Incorporates insights from three decades of research
· Dynamic, innovative, challenging, and enjoyable
· Accessible on-site, off-site, or on-campus
· Offers the full benefits of outdoor adventures
Rooted in the Conservation of Resources Theory
Abundant research underscores how off-work recovery experiences replenish personal resources depleted by work. Adventure pursuits perfectly encapsulate the six characteristics of 'serious' leisure, embraced by high-achieving, performance-driven CEOs for transformative leadership:
1. Mastery of a skill or knowledge area involving significant effort
2. Perseverance through challenges and setbacks inherent in serious leisure
3. A distinct social network with unique beliefs, values, and norms
4. Development of an identity linked to the leisure activity
5. Continued opportunities for growth and improvement
6. Ongoing benefits such as personal growth, self-actualisation, heightened confidence and self-image, connectivity, rejuvenation and recovery, achievement, happiness, and perceived well-being.
Exceptional Facilitation by Expert Human Performance Scientist Nikki McLeary
The Expedition Method programmes are meticulously researched, designed, and delivered by Nikki McLeary, a distinguished expert with over 25 years of experience spanning elite and amateur extreme athletes, corporate entities, complex organisations, universities, and diverse populations. A subject matter authority on high-performance individuals and teams operating in demanding environments, Nikki ensures that the courses are both informative and empowering. Nikki McLeary holds esteemed roles including Founder/CEO of The Performance Scientist; Chief Scientific Officer and Senior Project Lead (World Extreme Medicine); Honorary Senior Lecturer of Public Health & Sports Sciences (Exeter University); Faculty MSc Extreme Medicine (Exeter University Medical School); Associate Editor, British Medical Journals (Open Sport & Exercise Medicine); and Fellow of the Royal Geographic Society and Extreme & Wilderness Medicine.
"We firmly believe that extracting a team from their conventional workspaces and immersing them in challenging environments can yield remarkable outcomes," shared Nikki McLeary, Founder of The Performance Scientist. "The Expedition Method not only equips participants with vital skill sets but also fosters collaboration and camaraderie among team members. We are excited to present these transformative courses in the UAE."
Official Launch in the UAE, 2023
The official launch of the Expedition Method in the UAE is September 2023, providing corporations and educational institutions an unprecedented opportunity to elevate the skills of their workforce. TPC Leadership and The Performance Scientist are committed to revolutionising consultative workshop methods and playing a pivotal role in elevating future leaders within the region.
For media enquiries, interviews, or partnership opportunities, please contact:
Jackie Wilson
TPC Leadership
+971554052347
www.linkedin.com/tpcleadership
About TPC Leadership
TPC Leadership (https://tpcleadership.com/ae-en/) has established itself as a premier global provider of bespoke leadership development solutions. With a presence in over 100 countries and 16 offices worldwide, TPC Leadership has collaborated with more than 700 organizations, cultivating the leadership potential of over 35,000 individuals. TPC Leadership's philosophy revolves around harnessing the good intentions and core beliefs of an organization's people, uniting them around a shared purpose. They firmly believe that better leadership necessitates courage, the willingness to step out of one's comfort zone, and taking action for what is right, even in the absence of complete certainty about the outcome. Leading with purpose is an adventure worth embarking upon with TPC Leadership.
About The Performance Scientist
The Performance Scientist (https://theexpeditionmethod.com/), founded by Nikki McLeary, is at the forefront of adventure-based skill development. Their transformative experiences are designed to enhance leadership skills, alleviate stress, and promote mental well-being. With decades of experience in challenging environments, The Performance Scientist offers cutting-edge consultative workshop programs that facilitate personal and professional growth.
Nikki McLeary, Founder of The Performance Scientist, is a distinguished figure in the field of adventure-based leadership development. Her extensive background includes serving as the Chief Scientific Officer for World Extreme Medicine/Paramount Studio, contributing to the Scientific Board of the International Society of Medicine for Outdoor Physical Activities and Extreme Sports, and holding the position of Honorary Senior Lecturer in Public Health & Sports Sciences at Exeter University. Nikki McLeary's impressive portfolio also includes being a published author with over 100 articles in the domain of scientific and medical content provision.
The Expedition Method: Workshops and Expeditions
The Expedition Method, a flagship programme offered by The Performance Scientist, provides an immersive journey from ordinary physical activity to outdoor adventure and longer-duration expeditions. Courses are available for durations ranging from half/one day to extended expeditions across diverse locations such as Dubai, the UAE, and beyond. These programmes focus on developing secondary skill sets, covering essential aspects of expedition planning, situational awareness, managing different environments, taking control in emergency situations, awareness of illness and injury, leadership development for individuals and teams, and engaging in adventurous activities, among other valuable skills.
This collaboration between TPC Leadership and The Performance Scientist promises to redefine leadership development by infusing it with adventure, courage, and purpose. Together, they invite individuals and organisations to embark on a journey of self-discovery, growth, and leadership excellence.