King's College Hospital London – UAE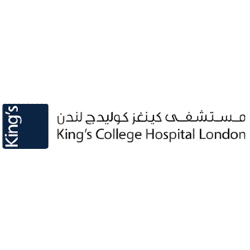 Bringing the best of British healthcare to the UAE and beyond.
King's College Hospital UAE consists of our recently opened Dubai Medical Centres in Marina and Jumeirah, with our newly opened state-of-the-art 100-bed facility at Dubai Hills in Mohammed bin Rashid City. As part of King's College Hospital (KCH), we are able to offer our patients local access to world-class treatment and leading medical professionals. Around one third of our clinical staff, including all heads of department, have been recruited from the UK including King's College Hospital, a trusted British teaching hospital, and its partner hospitals in the UK. The majority of our doctors have been educated and trained in Britain and have many years of experience working in the UK's National Health Service (NHS). King's College Hospital Dubai has been established to provide for the healthcare needs of the whole family and, whether your medical problem is simple or complex, our clinics can deliver the finest levels of healthcare including consultations, diagnostic tests, treatments and recovery support. If required, we can also arrange for you to be referred for additional specialist treatment at our UK centre, King's College Hospital. Our priority is patient care, and we offer the same high quality trusted healthcare, modern techniques and evidence-based procedures at our new medical centre in Dubai as we provide at our internationally renowned hospital in the UK. In fact, everything we do is driven by best practice care pathways and our desire to put the health outcomes of our patients before anything else. The UAE's strong ties with King's College Hospital go back to 1979 when the nation's founder, His Highness Sheikh Zayed bin Sultan Al Nahyan, provided a donation that helped establish the King's liver research centre which is now among the top three specialist liver centres in the world. All clinical policies, procedures and practices in our facilities in the UAE have been established by King's College Hospital and reflect over 175 years of experience.